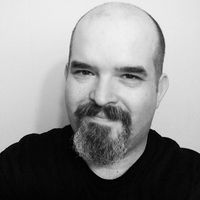 Hello everyone! Wow, a new website!
Those who have stuck around know that it has been a while since I maintained a website. But here we are! And I am glad.
I am looking forward to sharing with you on this site. Please bookmark it and come back often. I will be posting about the Word of God and the music in my life, which He has given me! There will be exclusive content for subscribers and lots more as this website develops!
I hope you will be blessed or at least entertained by what you find here! Share and tell your friends!
Thank you all so much for your support over these years and I hope the Lord will bless you!