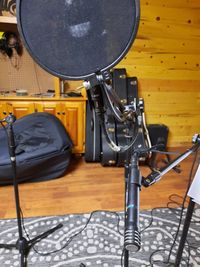 Hello folks,
Session two of the recording of "Unconditional Reality", begins today. So excited! I want to share with you so much what God is doing in this songs. Can't wait to show you.
I am up to14 songs on this project, all of which are originals that the Lord gave me over the course of 30 years. Many of them pretty recent tho. There is only one that is not original and it will be a hint as to what the next project is about. 
The first single from this project will be, "He'll Never Give Up On You" and I hope it will drop by the end of this month. If all goes according to plan! It MAY, it MAY not, lol sorry not sorry for the dad joke.
Love you all and most important, God loves you!