"Music is sharing your soul with others!" - Carl T.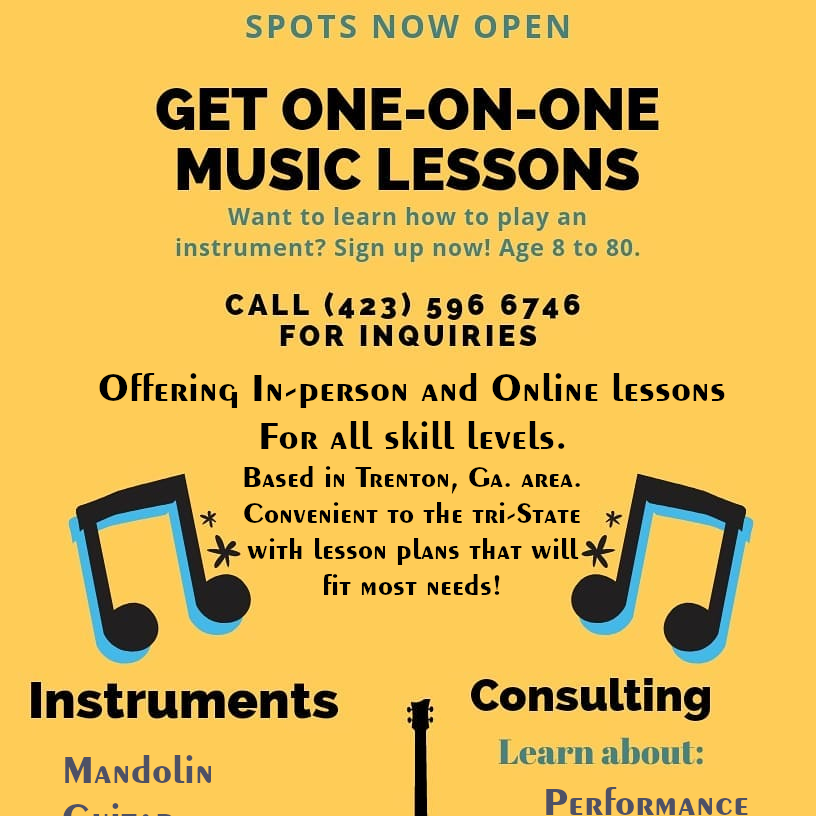 Lesson Information
Thank you for your interest in private lessons. I offer the following instrument instruction: Mandolin, Guitar, Bass, Beginner Banjo and Vocals (Yes the Voice is an instrument!)
I offer 30-minute and one hour lessons, both A La Carte and Reocurring Monthly or Quarterly lessons.
    If you have questions you may use our contact page to get in touch. Or text me for more information.
You can also learn more by downloading the Lesson Policies and Fees schedule PDF below. Thanks!
     With over 40 years experience in the music industry, I also offer consultation services to bands, artists and individuals who are seeking to better their skills in the music industry! Contact me for more information on Performance Consultations.